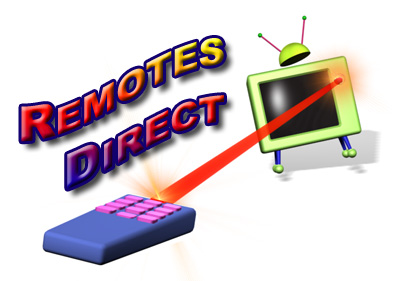 Lost or broke your remote control. Need to tune in your electrical equipment. Feel an original remote control is far too expensive?

Dont worry remote direct are here to help as we are Irelands Largest supplier of re-placement and original remote controls for all major brands such as Sony, Sharp, Sanyo, Philips, Mitsubishi to name but a few.
Our unique re-placement remotes controls will have 100% functionality of your original remote control hence enabaling you to use all your Tv or Video functions such as timer, teletext and tuning facilites.
So what are you waiting for? Simply follow our 1----2----3 steps sure to guarantee the best value around.
Fill in our form telling us your contact details, Brand and model no required.
Hi the submit button to send us your details and we will then contact you within 48hours with a
"Quote 4 Your Remote" or inform you when we are likely to get a remote for your product in stock if we currently have none available.
Order your remote if you are satisfied with a no quibble 30 day money back guarantee if you are not completely satisfied, subject to terms and conditions.
1850-REMOTE
Copyright 2001 O Halloran Electronics Ltd.